The Environment
Goa is a truly cosmopolitan state with people from various origins and backgrounds living harmoniously.

For a long time this area of India was home to Muslims and Hindus. However in the sixteenth century the Portuguese under the authority the Vatican conquered, populated, and applied their rule of law and their culture to the land. Portugal lost this title to the English for a few very brief periods.

In 1961 the Indian Army regained the territory and GOA was once again annexed to India.
Thirty years ago hippies and backpackers came to Goa to find something they couldn't find at home.

Through the new age meditation schools and through other means of bringing about an altered state of mind. Goa, India, is believed to be the birthplace of psytrance music.


Casa
Lénas
is about 20 minutes drive from Panjim the state's capital. Panjim is a bustling, thriving city with shopping malls and restaurants and in the evening you can try your luck on one of the casino boats moored on the river or take a trip up the river on one of the cruise boats whilst being entertained with some Goan music and dancing.
Candolim
has various beach shacks dotted all along the shore line, where you can eat freshly cooked food, enjoy a drink at extremely reasonable prices and relax on the sun beds. There are many wonderful things to do around the area, but perhaps best of all is hanging out on the beach.
Things to Do in Goa
The Beaches in Goa are known for their golden colored sand and clear water. There are many popular beaches in Goa that are filled with merry-makers and tourists all through the year. Beaches are the best places to party throughout the night in Goa. Some of the popular beaches to visit during your stay in Goa are: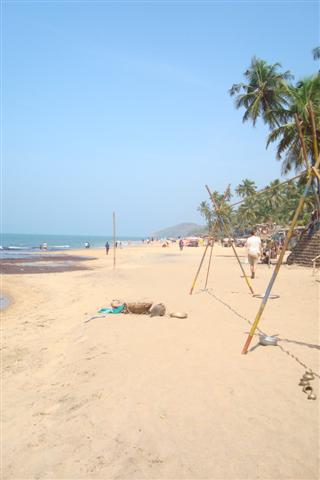 Calangute Beach
Vagator Beach
Anjuna Beach
Candolim Beach
Baga Beach
Cavelossim Beach
Colva Beach
Bogmalo Beach
Dona Paula Beach
Majorda Beach
Miramar Beach
Varca Beach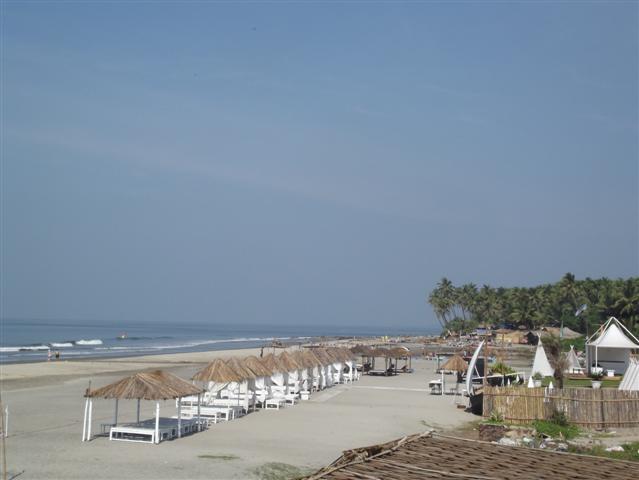 2. Shopping in Goa:
Goa is a land of dreams, colors and natural beauty. It is considered as one of the finest holiday destinations in India. For those who love the combination of sun, sand and the sea, Goa is a truly a paradise on earth. A holiday can never be complete without splurging on shopping. Goa does not disappoint in this regard either. Shopping in Goa is an extremely exciting and sought after activity.
Shopping Destinations in Goa are: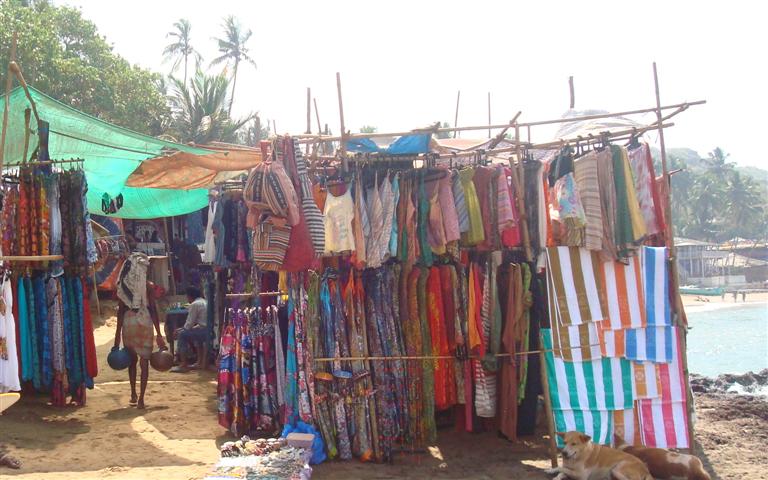 Panjim Market


Flea Market on Anjuna Beach


Tips for Shopping in Goa
If you are planning to shop in Goa, then you must remember to bargain for the items, especially those bought from local shops and roadside stalls. This is necessary as most of the prices quoted by the shop owners are quite high.


3. Other Attractions in Goa:
There is non-stop partying and merry making in Goa. Goa also organizes many carnivals that attract tourist from far and wide. The Goa carnival is a must see for all. The night life is equally vibrant, with casinos and discos around the state. Beach side parties at popular beaches like Anjuna are among the wildest things to do in Goa.












4. Water sports and beach activities in Goa :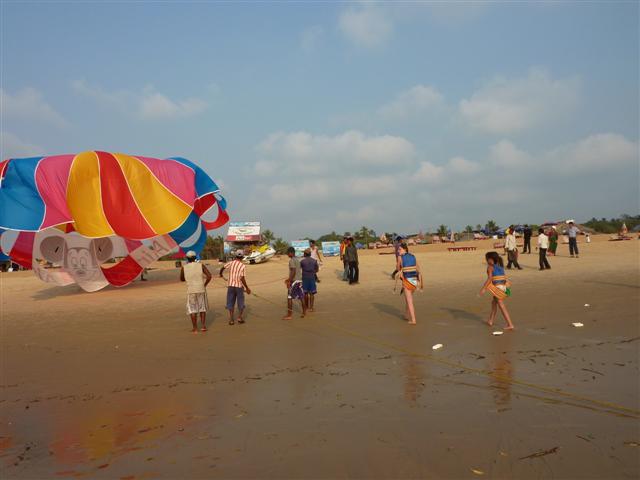 The water sports activities are the chief attraction of tourism in Goa. They are among the most popular things to do in Goa. Para sailing, Catamaran sailing, wind surfing, water skiing, jet skiing, scuba diving, deep sea fishing, snorkeling, motor boating, wake boarding, and angling are just a few of the immense number of options on offer. These fun activities should be on top of your list of things to do in Goa. The beaches also offer a delightful range of Goan and other cuisine.







With a majority of Hindu population, it is no wonder that hund
reds of temples dot the landscape of Goa. The temples in Goa are beautifully preserved and attract devotees and worshippers from all parts of the state and outside.
Some of the main temples of Goa are: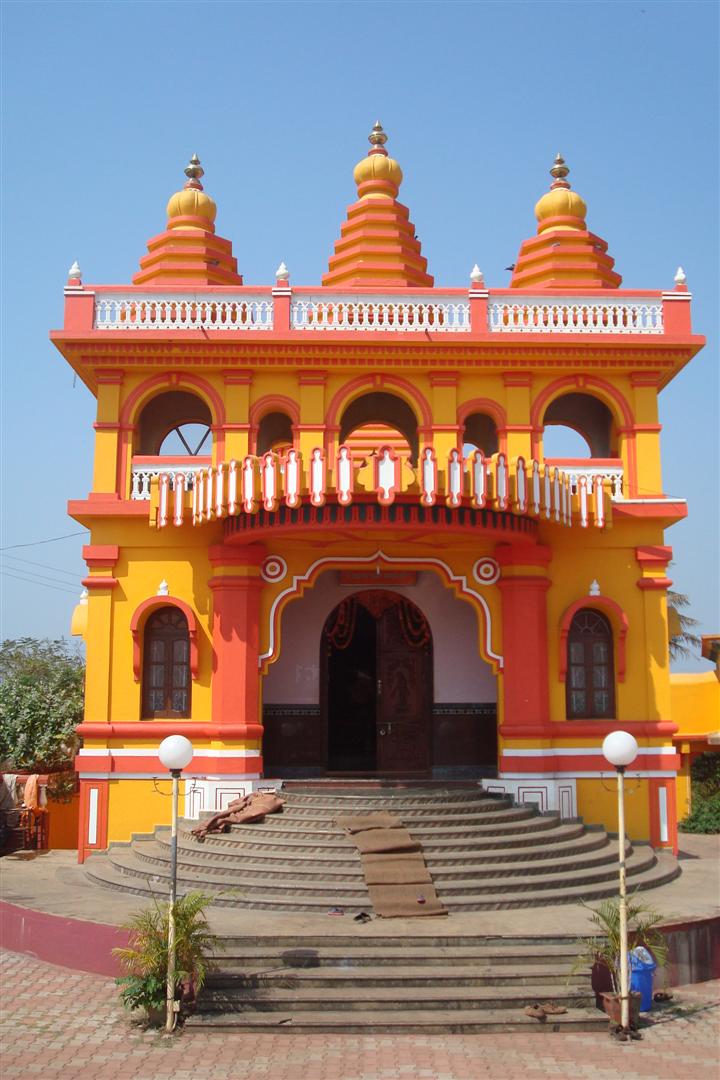 Shanta Durga temple

Ganapati temple in Khandole

Mahalaxmi temple

Shri Nagesh Maharudra temple
There are also a number of beautiful churches in Goa that must be visited. Churches are among the most popular tourist attractions of Goa as they form an important part of the history of the state. If you like the more historical aspect of Goa then a trip to Old Goa is a must, where you can visit the old temples and churches and discover some fascinating facts about the history of Goa.

Some of the well known Churches in Goa include: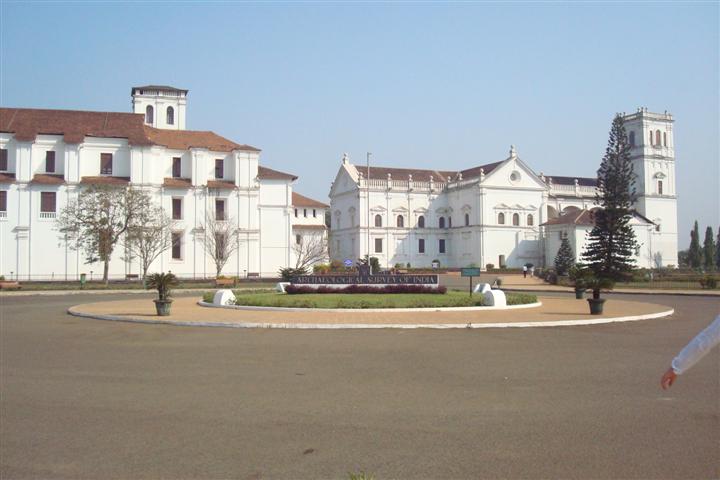 Se Cathedral


Church of St Francis of Assisi



7. Wildlife in Goa :
One third of the landscape of Goa is covered with forests and thick vegetation. These woodlands are home to 48 species of animals, 275 species of birds and around 60 reptile species.
To protect and preserve its rich wildlife, a number of wildlife sanctuaries have been set up in Goa. The tropical climate of Goa provides a wonderful habitat for diverse species of flora and fauna.
Some of the main sanctuaries in Goa are: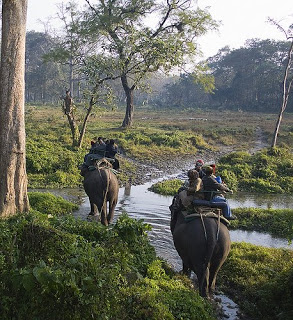 Bhagwan Mahavir Wildlife Sanctuary


Bondla Wildlife Sanctuary


Cotigao Wildlife Sanctuary






Bhagwan Mahavir Wildlife Sanctuary

Lying on the eastern side of Goa, Bhagwan Mahavir Wildlife Sanctuary is the largest wildlife sanctuary in the state. Covering massive area of 240 square kilometers, the sanctuary is an ideal habitat for exotic species of wild animals such as sambar, Indian bison, wild boar and elephants.
Bondla Wildlife Sanctuary
The Bondla Wildlife Sanctuary offers a sprawling deer park and a mini zoo. The sanctuary is a famous breeding ground for different kinds of deer. It has become a prime tourist destination in Goa.
Salim Ali Bird Sanctuary
The Salim Ali Bird Sanctuary in Goa is covered with mangrove swamps which offer an ideal habitat for migratory as well as local birds. Tourists visiting the Salim Ali Bird.


The immense natural wealth of the state is evident in the diverse natural attractions of Goa. Lakes, waterfalls and mountains cast a mystical charm that is quiet different from the allure of the beaches. Some of theses popular attractions are: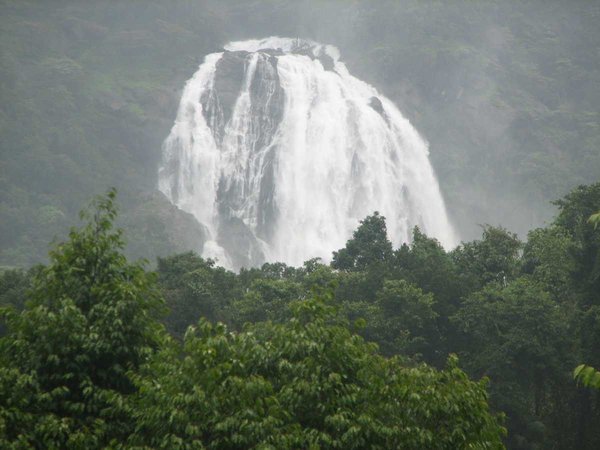 Dudhsagar Falls :
One of the highest falls in the country, this is a magnificent sight to behold. With cascading water dissipating into foamy swirls, it appears as if milk is gushing out instead of water.
Mayem Lake :
Surrounded by greenery, this lake is truly one of the most beautiful sites of Goa. You can consider a lot of options at this spot including boating in the lake, a hike through the forest or a relaxing walk in the park.
Kesarval springs :
The spring is famous for the medicinal properties that its water possesses. Visitors often take a dip with a hope that their ailments will be "miraculously" cured. The credibility of the above theory cannot be ascertained, but you are sure to feel refreshed after a bath in the spring.









9. Some other major attractions in Goa are: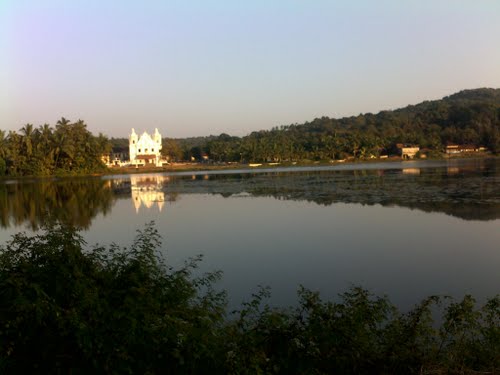 Carabolin Lake


Vhoddi Zhor and Dhakti Zhor


The heritage mansions are some other major attractions in Goa. The imposing palatial houses carry an essence of the past. You can see the reflections of the different periods of Goan history as you tour through these ancient structures.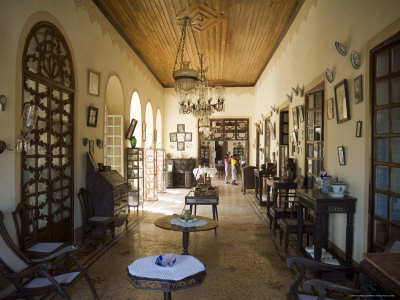 Solar Dos Colacos :
This 18th century house cuts a beautiful picture as it stands by the Mandovi River. The view and the architectural styles are the main attractions of the place.
Braganza House :
Built in the 16th century, this is one of the oldest colonial houses of Goa. Revisit the grandeur and elegance of olden times as you walk through the house.
Dr. Pinto De Rosario Mansion :
An interesting blend of Indian and Portuguese cultures, it is a treasure trove of various priceless artifacts.